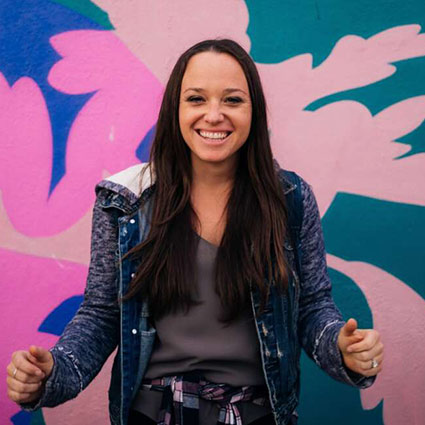 Today we've got the honor of introducing you to Katie Valadez. We think you'll enjoy our conversation, we've shared it below. Katie, thanks for taking the time to share your stories with us today. We'd love to hear the backstory behind a risk you've taken – whether big or small, walk us through what it was like and how it ultimately turned out.
Picture this: the world is shutting down, your new business space isn't totally built yet and you're not sure if you will get to continue to be open. TBD
April 2020, Family Connection Chiropractic opened it's doors with a picnic table for a front desk, walls not completely built in the space, nothing decorated on the walls, and no glass on the private room window.
Two years later we've continued to serve families, thrive, and now have a beautiful front desk entry way with a commitment to serving, loving & holding space for our members through all of life's ups and downs. We've continued to serve our community that we love and cherish. The pandemic was a weird and interesting time, filled with loss, stress, pregnant people being extremely scared, & lots of uncertainties but we are finally in a place that we get to see the range of peoples' emotions, without masks- unless they prefer to wear one (totally cool with us) & we also finally have decorations and feel like a put together practice. Yay!
The beauty of chiropractic is that all we need is a table and our hands to serve, love, and support our members. We are Family Connection Chiropractic, where people enter our practice as sometimes strangers, and end up becoming part of our family & community because what we do is connection.