Meet Dr. Katie Schlein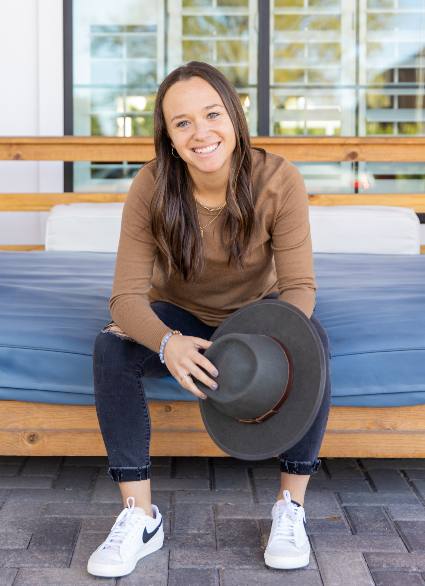 Dr. Katie believes that health is not a destination but a journey. By providing support and addressing her practice members' needs, she is committed to helping families access their potential to reach their health goals. She chose pediatric and prenatal care as her specialty to help change the paradigm and how kids view health.
Chiropractic Education
Dr. Katie graduated from Claremont McKenna College with a bachelor's in psychology. She continued her education at Life Chiropractic College West in Hayward, California where she earned her Doctor of Chiropractic in 2016. Dr. Katie was recognized as the 2015 Student of the Year for her commitment to service and leadership within the community.
A student for life, Dr. Katie continually strives to better herself as a chiropractor and person. She's committed to her profession through various organizations and seminars. Webster Technique certified, she is up-to-date with all pediatric and prenatal wellness protocols.
Providing Care to a Spectrum of Practice Members
A former college athlete with a diverse background in athletics, Dr. Katie enjoys working with children of all ages to support their athletic endeavors. She's committed to making an impact in her native community by supporting all ages-adults, children, pregnant people, and dads-to-be.
Dr. Katie is clear on her values of connection and service to others. She doesn't view what she does as work. Focusing on taking care of others creates a healing space for her and the practice members.
EXPLORE CHIROPRACTIC »
Outside the Practice
Maintaining very close relationships with her friends and family, Dr. Katie is a passionate supporter of the LGBTQIA+ population. She realizes that the support she received while growing up helped give her a sense of self as a young person. As a family chiropractor, Dr. Katie is committed to supporting individuals and families on their path to optimal health and well-being.
Dr. Katie enjoys spending time with her family. Watching a ton of sports, being outdoors and cooking out are some of her favorite things to do. She also enjoys international travel, even though the jet lag can be rough!
Contact Family Connection Chiropractic today to schedule an appointment with Dr. Katie.


Dr. Katie Schlein | (619) 818-7290