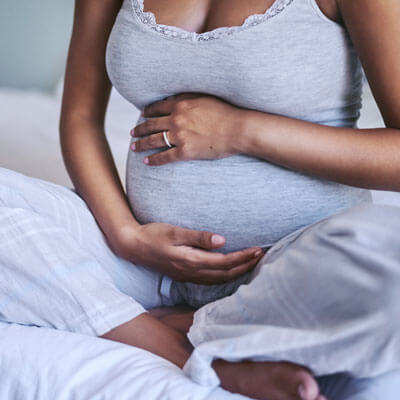 As a prenatal chiropractic care specialist, Dr. Katie gets this question a lot. And the answer is: it's extremely safe. A tremendous amount of research has been done, demonstrating the effectiveness and safety of chiropractic care during pregnancy.
At Family Connection Chiropractic, we use various gentle, low-force adjusting techniques to keep the nervous system stress-free and the pelvis balanced and aligned. Dr. Katie is certified in the Webster technique, which is a special method designed for pregnant women. We also offer Activator Methods® and drop table, as well as pregnancy pillows to help keep you as comfortable as possible.
It's Never Too Late—or Too Early
Many moms-to-be come to us for care toward the end of their pregnancy, when their discomfort has gotten severe, or to help their bodies prepare for labor. We can help at any point during your pregnancy, but the earlier you start, the more time we have to keep your nervous system functioning optimally—which can help you avoid that discomfort in the first place. Keeping your pelvis aligned also gives your baby plenty of space to grow and develop, and to get into the optimal position for delivery.
The Value of Postnatal Care
After delivery, we're happy to support you and your baby at your convenience. The sooner you both get a chiropractic adjustment, the sooner we can get your nervous systems back on track and functioning optimally. We offer home visits for new moms and infants.
Contact us today to schedule your prenatal chiropractic care.